Options Trading with Predicted Levels
We are a collection of traders that have developed a proprietary system of predicting price action in Options Contracts. This system predicts Entries and Exits, for truly amazing trades. This allows you to plan out your trades in advanced, and be ready for whatever the market throws at you.
We deliver one simple tool everyday that plots key levels on all the Stock Tickers and Options Contracts Strikes you are probably already trading. And now you can see the levels that Market Makers and Big Money Algorithms are playing.
Join Our Discord
Join our Discord server for free today!

You don't have to trade alone! We have expert traders in our Live Voice Chat all day ready to help answer all of your questions.

Every Thursday you get to test our System for free on your Options charts, and listen to our Traders in our Live Trading room!
Join Now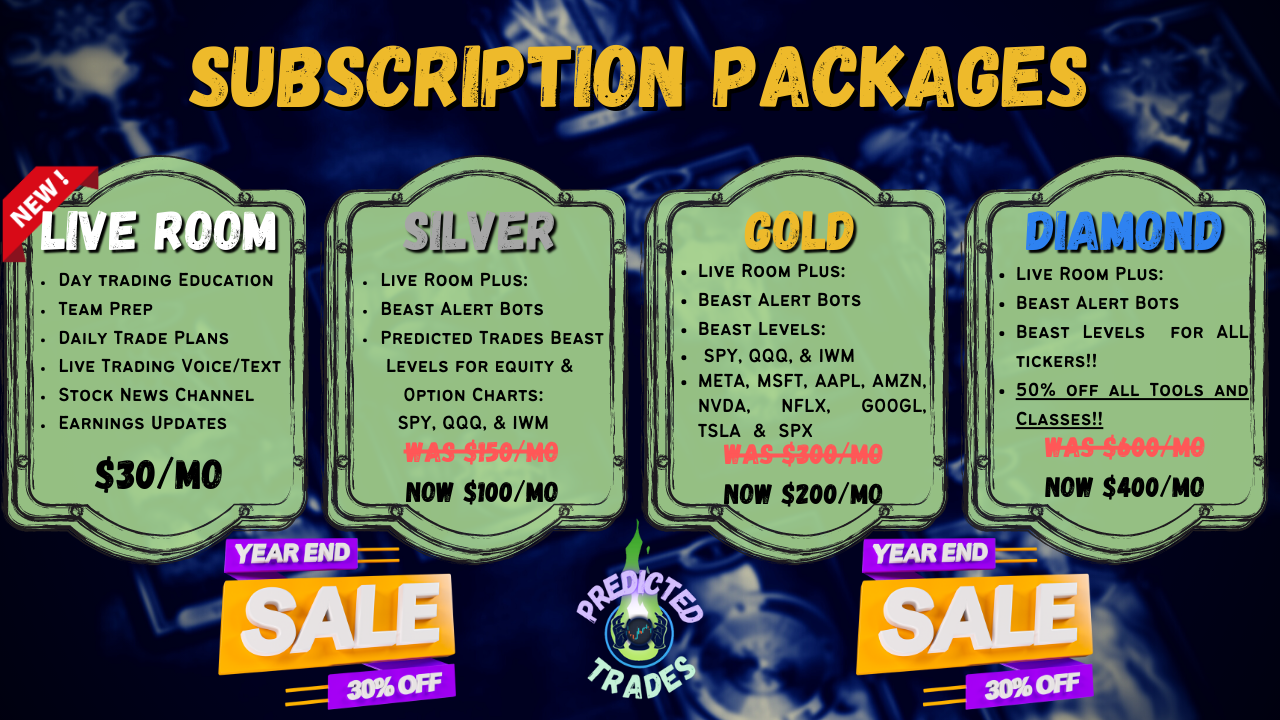 Sign Up Today!
We offer these services in a few different monthly subscription packages. But if you want to give it a try before committing, you can join our Discord server for free and test a Free version of our system EVERY THURSDAY!! You can trade with our Expert Traders in our Live Trading Voice Chat. We are on the mic all day everyday calling out every turn in the market.
SHOP
What Our Service Provides
Key Levels On Your Chart!

Our 1 Tool that we distribute daily will plot Key Levels on your Futures, Stocks, and Options Charts. These Levels can provide a roadmap of where to risk your trades everyday.
Predetermined Prices to Buy and Sell Options

We have reverse engineered key levels that market makers and big money react to Options Prices. We use these levels for an edge on our Trade Entries and Exits.
Risk Management On Your Chart

Our Levels can help you measure Risk to Reward. They can also help you manage trade potential and premium targets on Options Charts. This helps you plan out a trade, and know when to put Risk On and Risk Off.
Trade Alerts from Our Bots

When Options prices hit our Buy Levels, an Alert Bot will notify us in our Discord Server.
Expert Traders on the Mic All Day

We are Live on the microphone all day every day in our Discord Server. You can ask us any questions about our system, what the market is doing and what it could do next, or our favorite pizza toppings, and we will be available to answer.